"It's time to rip up the old ways of working and rethink how the industry works so that communications add more value to organisations.
"It feels like there are hundreds of agencies out there, all talking the same language, selling the same services, working in the same ways and delivering the same old results.
"Working in the same old ways won't help businesses to open new doors to have conversations with their target clients or with central government.
"It's time to make communications work smarter to deliver better results, more quickly."
Chris Walker, Director
Having worked in PR agencies for the best part of ten years Chris set up BTB Comms in order to pioneer a new way of working. We are passionate about delivering the highest quality service and work with a top-notch support team of design, video and public affairs experts.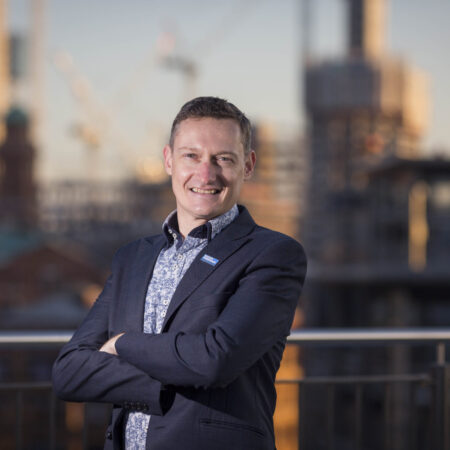 Chris Walker
Founder and Director
Prior to starting Be The Best Communications Chris has more than 17 years' experience in PR, journalism, stakeholder engagement & marketing.
An expert in the tech, housing, property, construction and infrastructure sectors, Chris has led communications campaigns on behalf of the Mayor of London, Transport for London, the Northern Powerhouse Partnership, Places for People, Keepmoat and Mace – a £2bn-turnover international construction consultancy.
He is experienced in crafting award-winning narratives and devising multi-channel communication strategies which influence overall business strategy.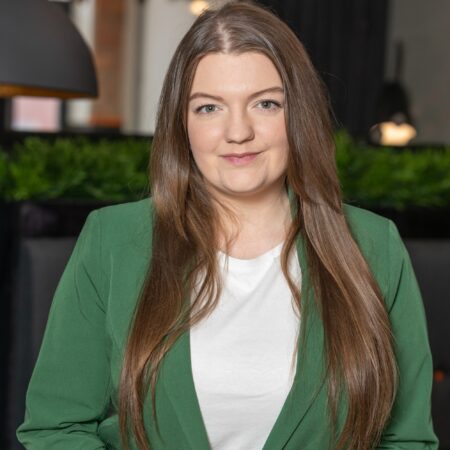 Lorna Bithell
Account Director and Agency Lead for Workplace Culture
A strategic thinker with a meticulous approach to planning and execution, Lorna has more than seven years' experience in public relations.
Lorna specialises in B2B communications within highly regulated and complex industries, and has a strong background in the technology, property, housing, finance, and education sectors.
She is particularly interested in the introduction and adoption of tech across industries, and possesses particular expertise in the edtech, regtech, insurtech and fintech sectors, where she worked on FinTech North's flagship regional conferences.
Lorna is a journalism graduate and was part of the first cohort to study at MediaCityUK.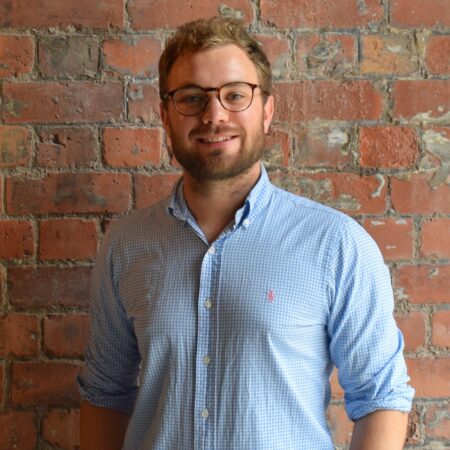 Joshua Bell
Public Affairs & Campaigns Lead
Joshua is a Public Affairs and Campaigns Lead with vast experience of working with clients across the UK.
During three years in the Welsh Parliament, he supported the delivery of policy papers and political campaigns relating to local, regional and national issues.
Throughout his time working in public relations, Joshua has managed the delivery of campaigns for large infrastructure projects, housing developments and town masterplans.
He is highly experienced in stakeholder engagement, whether with local communities or influential politicians.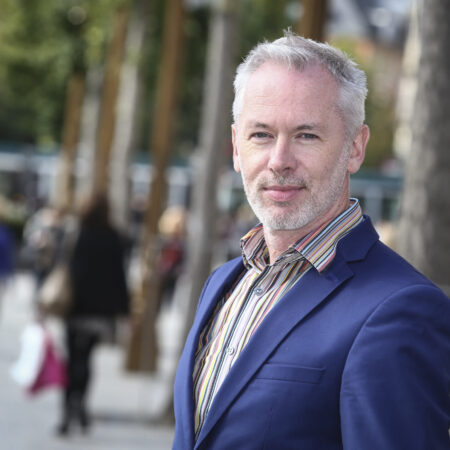 Brendan Moffett
Head of Place Strategy
A Fellow of the Institute of Place Management and the Chartered Institute of Marketing, Brendan has extensive experience in place marketing. He has been instrumental in a number of successful place marketing projects in UK cities and towns.
Brendan was the Director of Strategic Marketing for the City of Sheffield between 2007 and 2015, during which time the city delivered record levels of economic growth. The cohesive brand platform is still in use a decade later.
He has previously held roles as Director of Client Partnerships at a brand marketing agency, and as Chief Executive of Marketing NG, a new place marketing organisation for Nottinghamshire. In this role he was responsible for the creation of a new brand narrative with stakeholders, driving a highly successful investment campaign which resulted in over £2bn of investment.
Brendan has also Chaired the Town Development and Visitor Economy Strategy Board in Buxton for the past 18 months. This has involved leading on the development of a new brand and narrative for the town and aligning this with a successful Future High Streets bid and Heritage Action Zone.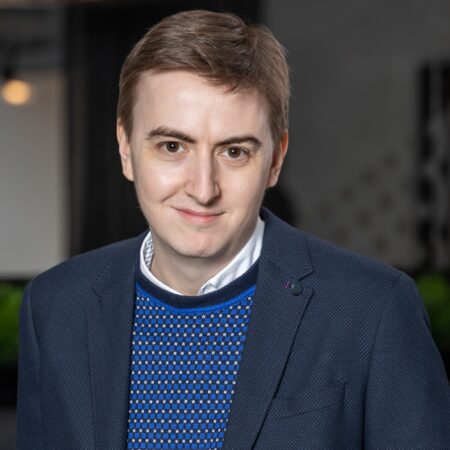 Jack Bamfield
Senior Digital Strategist
Jack is a Senior Digital Strategist and harnesses the power of data to improve the visibility and perception of people, places and businesses on the world's most influential and popular communications tools – search engines.
With a first-class honours degree in law from the University of Westminster and a journalism degree from the University of Leeds, Jack brings a forensic mind and data-informed approach to improve our client's visibility in traditional and digital media.
Jack has more than three years' experience in digital and traditional PR at agencies in London and Nottingham.